Marketing Vancouver's Luxury Real Estate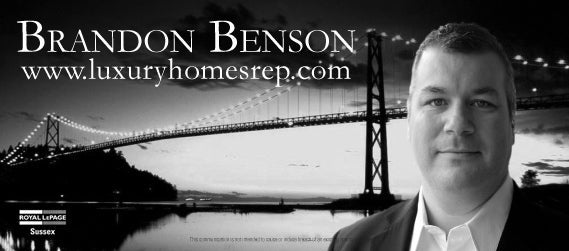 When Brandon decided to enter the real estate industry, he made a commitment to represent the luxury real estate market with the highest level of professionalism and integrity to ensure all of your real estate needs and desires are met to your complete satisfaction. Prior to entering real estate, he has been practicing as a Registered Massage Therapist for over 15 years and also has several years experience in the financial planning/investment advising industry as an Advisor. The common thread of these industries is that strong customer service skills, respect for your confidentiality, and sharp attention to detail is of utmost importance…all areas where Brandon thrives. As a financial planner and Investment Advisor, Brandon managed multi-million dollar portfolios on behalf of a select group of high net-worth clients. From Brandon's extensive sales experience in financial planning and investment advising, he has a deep and thorough understanding of the importance of real estate as the most significant component of what forms most individual's net-worth.
Brandon has taken a leadership role in ensuring that the handling of the purchase or SALE of your real estate portfolio is represented with enthusiasm, impeccable market knowledge, and a genuine desire to exceed your expectations. Coupled with a highly effective marketing program and honed negotiation skills, Brandon utilizes his expansive network of high caliber resources to facilitate the successful SALE of your home.
Brandon focuses his real estate practice primarily on the North Shore between West Vancouver and North Vancouver with a special interest in sub-areas
Whytecliff
, Horseshoe Bay, Caulfeild, Eagle Harbour, Gleneagles, British Properties, Chartwell, Whitby Estates, West Bay, Dundarave, and Altamont. He has also developed a keen interest in the Clayton Heights area of Surrey and Langley. However, Brandon has an unparalleled enthusiasm to market and sell properties of all types anywhere in Greater Vancouver from Whistler to White Rock and will provide you with the finest representation in the industry in the most polished and professional manner down to the very last detail. If you are thinking of
selling your home
and would like a private market evaluation, please call Brandon today at 604-773-1753 for prompt and superior service. He looks forward to establishing a long and prosperous relationship with you as your full time full service Realtor.